This summer, Yessian Music partnered with Oatly to create audio billboards in New York & Los Angeles. The goal? To bring attention to Oatly's new vegan ice cream bars using SOUND!
Their eye-catching window displays were just the start of a celebration of inclusion and delightful memories. But what really captured those who passed by was the infectious sounds of their childhood, recreated by Yessian Music. Memorable tracks such as The Entertainer, London Bridges, & Pop Goes The Weasel lit up the streets of NYC and LA with that same nostalgic feeling.
Motion sensors above the display triggered each song as New Yorkers passed by, each time playing a different "ice cream" melody. The composing teams worked on various classic ideas until the perfect 3 that resonated the must clicked with everyone.
Watch case study below!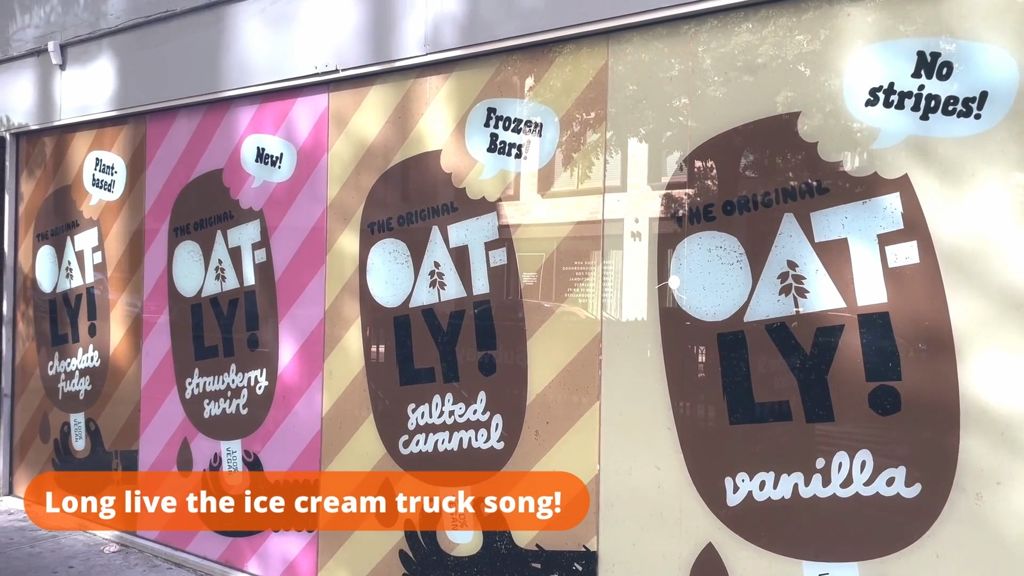 Oatly – Oatly - Case Study
Want to hear more?
We are a global collective of producers, composers, music supervisors, research creatives and recording artists. With six full service recording studios including a music licensing and research division, the studio offers a complete source for music, sound design and soundscapes.
Work With Us